Get ads-free access with one of our membership plans
To see the prices create an account or log in
How are we different from other online courses?
Our tools collect anonymized singing data and use artificial intelligence to analyze it.
This data shows our tools work!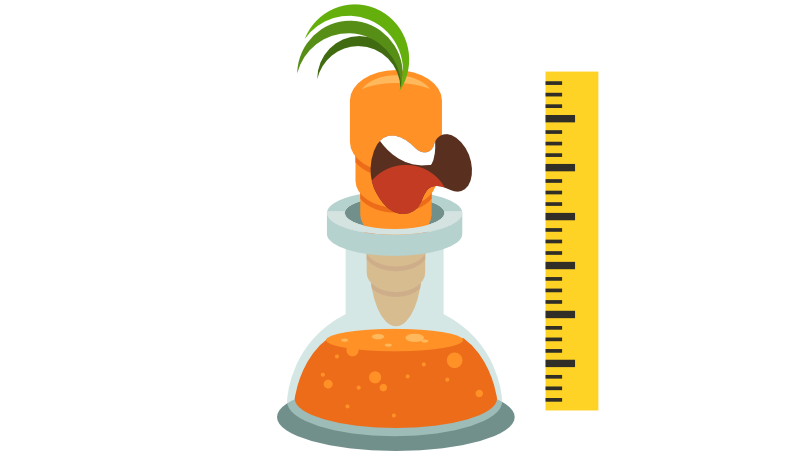 95% of our users who practice regularly at least 2 times a week increase their vocal range by 2 notes within the first 5 weeks of practice.
82% of those regulars who start with average pitch accuracy below 60% increase their accuracy by 10% within the first 3 weeks.
With regular practice, you are extremely likely to extend your range and improve your pitch accuracy within a couple of months.
These numbers are based on the analysis of over 3000 anonymized users' data, who used our Pitch Training over the last year.
What pro users say about us
Singing Carrots is a playful way to vocal train. The tests are accurate and fun to do. The courses are easy to understand and to put to practice. ⭐️⭐️⭐️⭐️⭐️
I'm a songwriter and music producer. I started using Singing Carrots to improve my vocal performance on demos, and I feel it has improved my abilities to hit pitches, as well as boosting my confidence in my voice overall. It's fun and easy to do every day. I can't recommend it enough
A really useful website. Great for training and has a cool vocal range test.
Very happy with this product. Improved my singing 💯✅ Subscription worth getting
It is great! I love it and it is very helpful! I would recommend it!
I started using singing carrots about three months ago, and since then I haven't come across anything better. It's helped improve my accuracy in pitch and increase my vocal range. I'd definitely recommend to at least give it a try.😁
Frequently Asked Questions (FAQ)
The payment page is not accepting my card
It might be because your bank is blocking international payments. Singing Carrots company is registered in the Netherlands. Contacting your bank and asking them to allow international payments may help.
Do you accept Paypal?
At the moment we can only offer you a lifetime deal via Paypal. Interested? Let us know through the contact form, and we will send you an invoice.
How do I apply a promo code?
Select a monthly plan and click 'Subscribe'. You will be redirected to a page where you can apply your code.