Valuable present for singing lovers
Access to an educational singing hub with vocal lessons, voice analysis tools, repertoire builder and much more...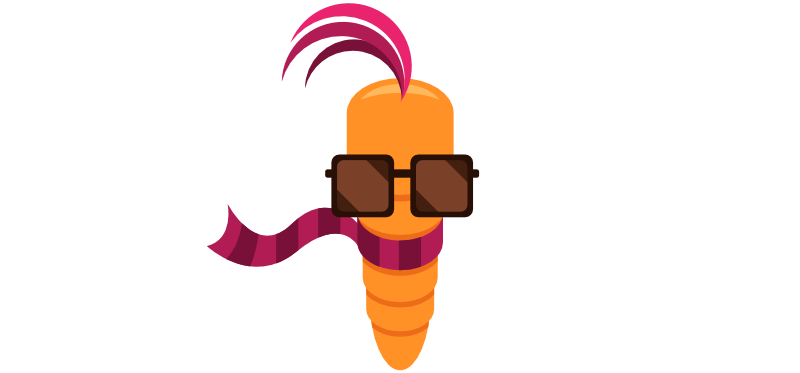 Singing Carrots Pro Membership
Lifetime access
for
$124.95
What's included in the membership?
The Easiest Way to improve your singing! Video Lessons, Interactive Pitch Training, Huge Collection of Songs, Voice Analyzing Tools, & More
What can you do once you get the membership?
Follow an educational singing course consisting of video lessons, articles, & voice exercises
Find your vocal range
Test how precise is your singing pitch
Explore songs that fit your vocal range from 70,000+ songs
Search for any song & compare your range with the range of the song; find in which key(s) you can sing that song
Look up vocal ranges of some famous artists
Practice singing in tune with the help of interactive vocal exercises that can be adjusted to your vocal range
Earn points as you practice & compete with other players
Use the website as a notebook for your favorite songs, as the website can automatically attach links to chords, lyrics, music notes, karaoke, & YouTube videos
Record & analyze your singing voice
Watch through the collection of vocal exercises, explainer videos, & tips in our video library
How is it different from other online courses?
Our tools collect anonymized singing data and use artificial intelligence to analyze it.
This data shows our tools work!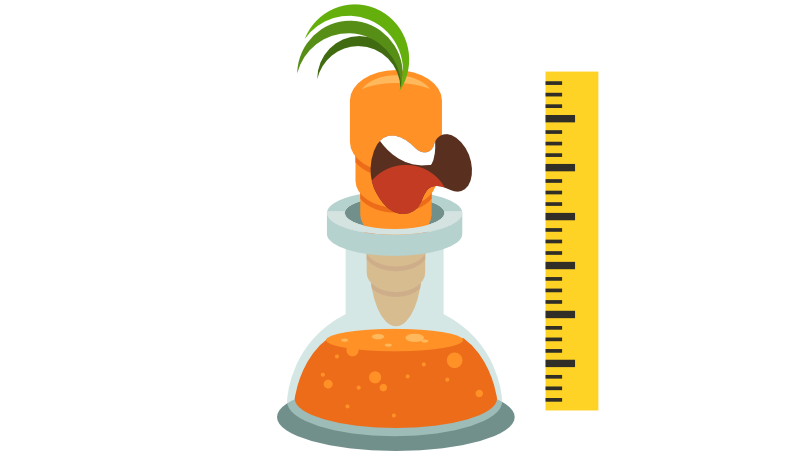 95% of our users who practice regularly at least 2 times a week increase their vocal range by 2 notes within the first 5 weeks of practice.
82% of those regulars who start with average pitch accuracy below 60% increase their accuracy by 10% within the first 3 weeks.
With regular practice, it's extremely likely to extend your range and improve your pitch accuracy within a couple of months.
These numbers are based on the analysis of over 3000 anonymized users' data, who used our Pitch Training over the last year.
Frequently Asked Questions (FAQ)
Is it suitable for kids?
We recommend our website for users of 11+. We see a lot of people coming to our website via their school music teacher's recommendation for that age.
Do vouchers expire?
No. There is no expiration date on the voucher.
What pro users say about us
Singing Carrots is a playful way to vocal train. The tests are accurate and fun to do. The courses are easy to understand and to put to practice. ⭐️⭐️⭐️⭐️⭐️
I'm a songwriter and music producer. I started using Singing Carrots to improve my vocal performance on demos, and I feel it has improved my abilities to hit pitches, as well as boosting my confidence in my voice overall. It's fun and easy to do every day. I can't recommend it enough
A really useful website. Great for training and has a cool vocal range test.
Very happy with this product. Improved my singing 💯✅ Subscription worth getting
It is great! I love it and it is very helpful! I would recommend it!
I started using singing carrots about three months ago, and since then I haven't come across anything better. It's helped improve my accuracy in pitch and increase my vocal range. I'd definitely recommend to at least give it a try.😁
I have to say your lessons have helped me greatly. I always had a decent karaoke voice but the last three years I've been learning the guitar. It's a struggle at times trying to learn an instrument, learn the songs and not make a mess of the vocals. Your lessons have not only improved my singing but lessons like this one carry over into being a better musician as well. Thank you for sharing your wisdom with us.
This is genius. I am overly analytical in all my learning processes. As an Anesthesiologist, I suppose this is necessary, as there is little room for emotion to cloud analytical thinking and technical prowess.
awesome! Just what I needed. Thanks for all you do!
I need to record myself and hear what I like and what I don't like about my voice thank you 💖
Thank you so much for taking the time to provide me and others with valuable heartfelt information that will help keep our vocals healthy but also our overall body and health.